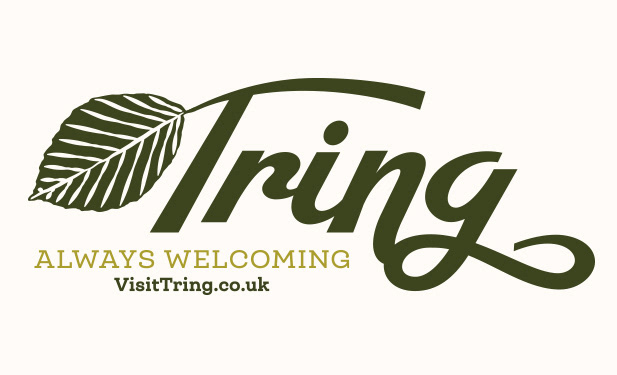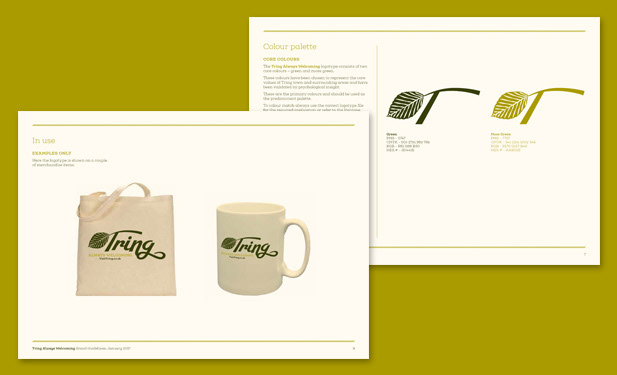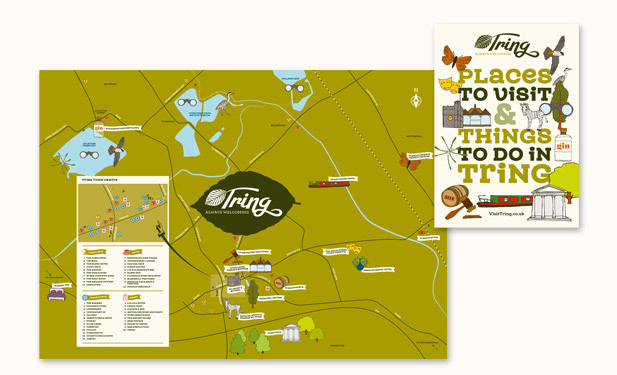 Tring Town Council approached us to design a logo for the town to be used on tourism marketing material. The logo is also for use by local businesses to help cross promote different services, restaurants, activities and shops etc.
The logo features a beech leaf extending from the horizontal stroke of the T which represents the sloping hills of Tring Park – an Area of Outstanding Natural Beauty.
The logo is the key feature on a leaflet designed to promote places to visit and things to do in Tring. The leaflet is A3 folded to A5. An illustrative map fills the entire inside spread of the leaflet marking restaurants, shops, areas of natural beauty such as Tring Park and other activities such as canal boats and Puddingstone Distillery.
Design applications
Brand and logo design
Brand guidelines
A5 leaflet